Recursos didácticos de la Asignatura: Lengua Adicional al Español
PERSONAL AND IMPERSONAL PRONOUNS AND POSSESSIVE ADJECTIVES
Publicado el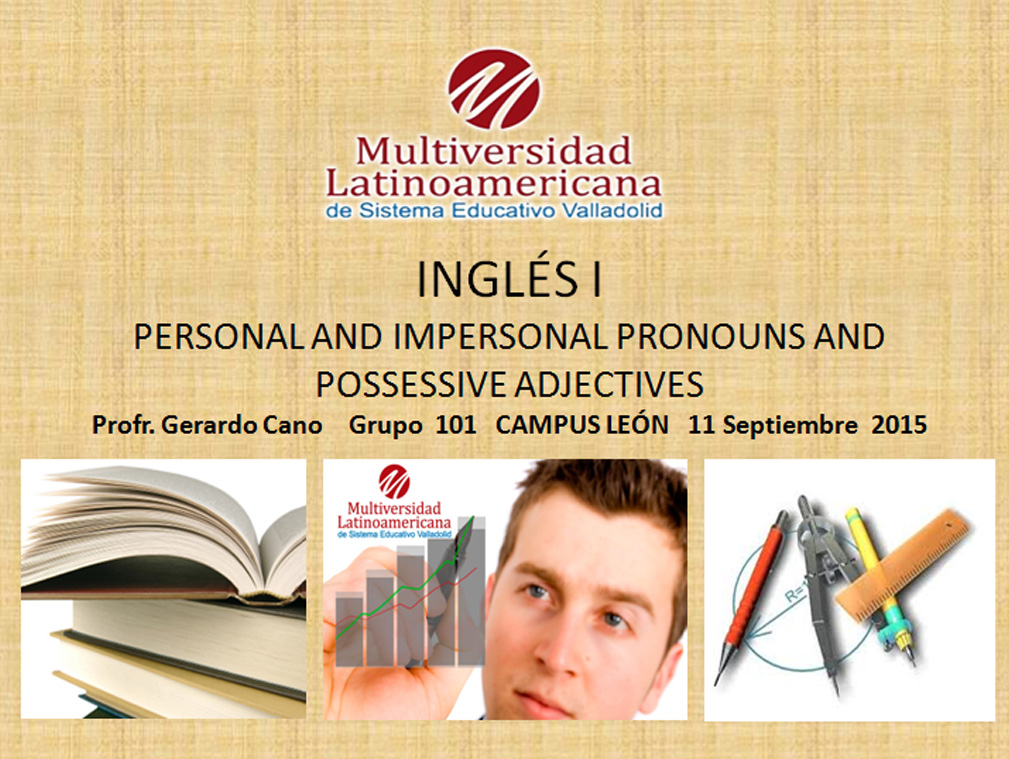 Personal pronouns.
---
WHO ARE YOU?
Publicado el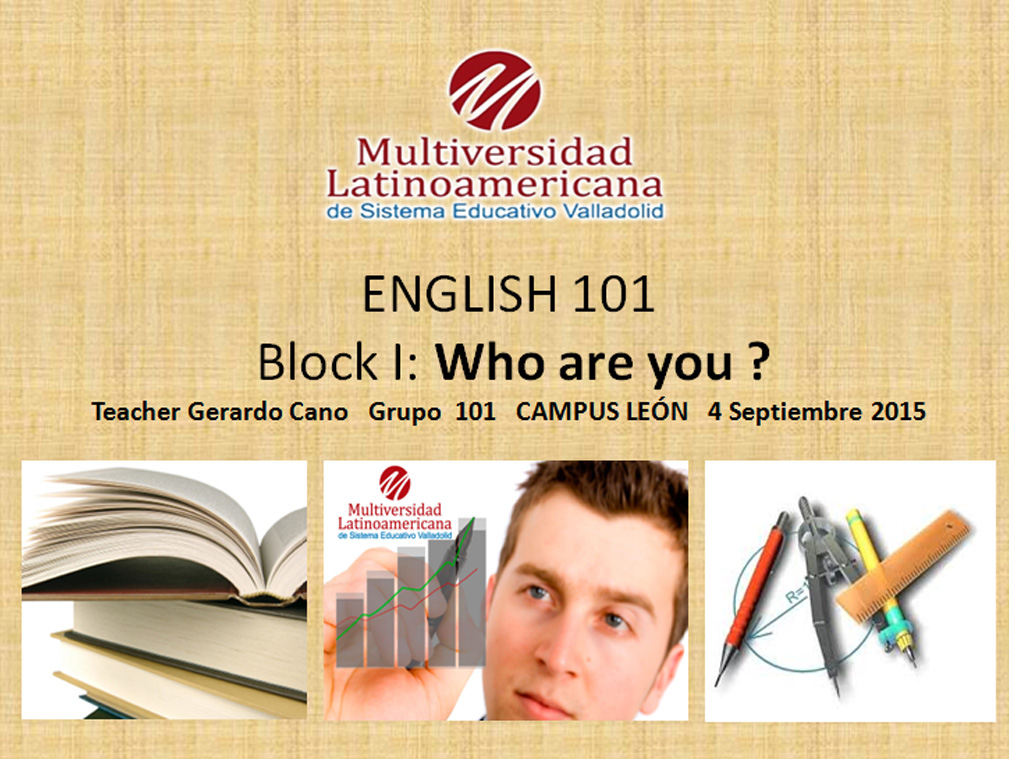 'Cause ______ a sky, cause ______a sky full of stars
______ gonna give you my heart
'Cause you're a sky, cause you're a sky full of stars
'Cause you light up the path.
---
TIME EXPRESSIONS USED IN THE PAST TENSE
Publicado el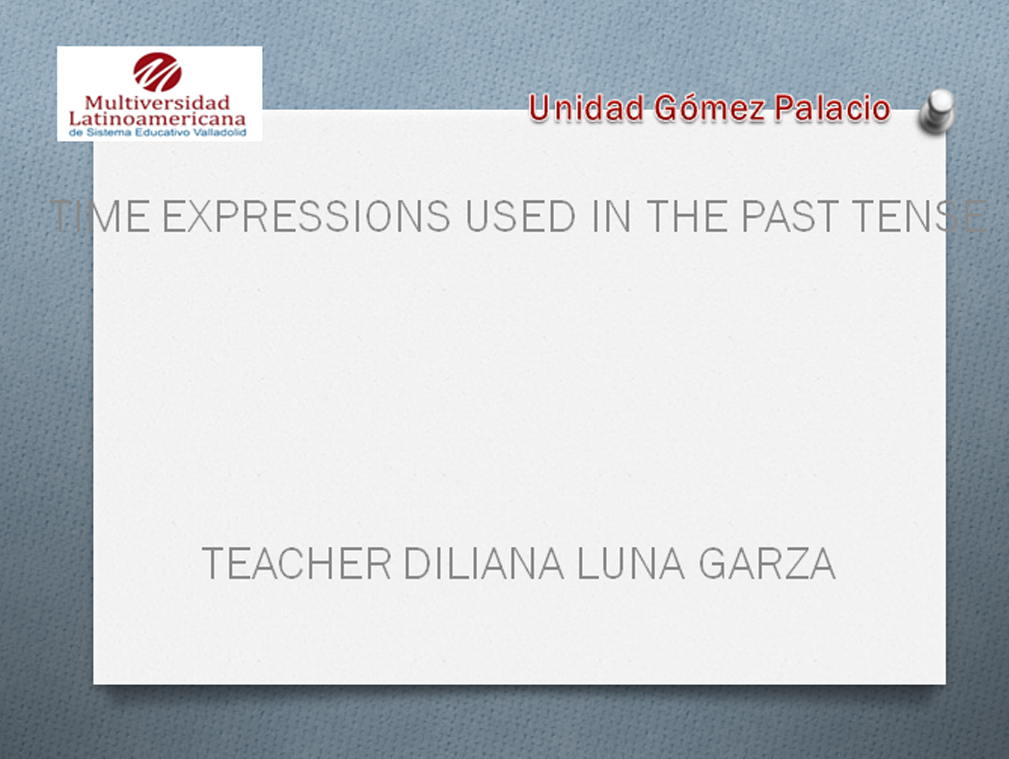 Iwent my uncle two days ago.
Rodrigo arrived one hour ago.
They visited Monterrey two years ago.
---
SIMPLE FUTURE TENSE
Publicado el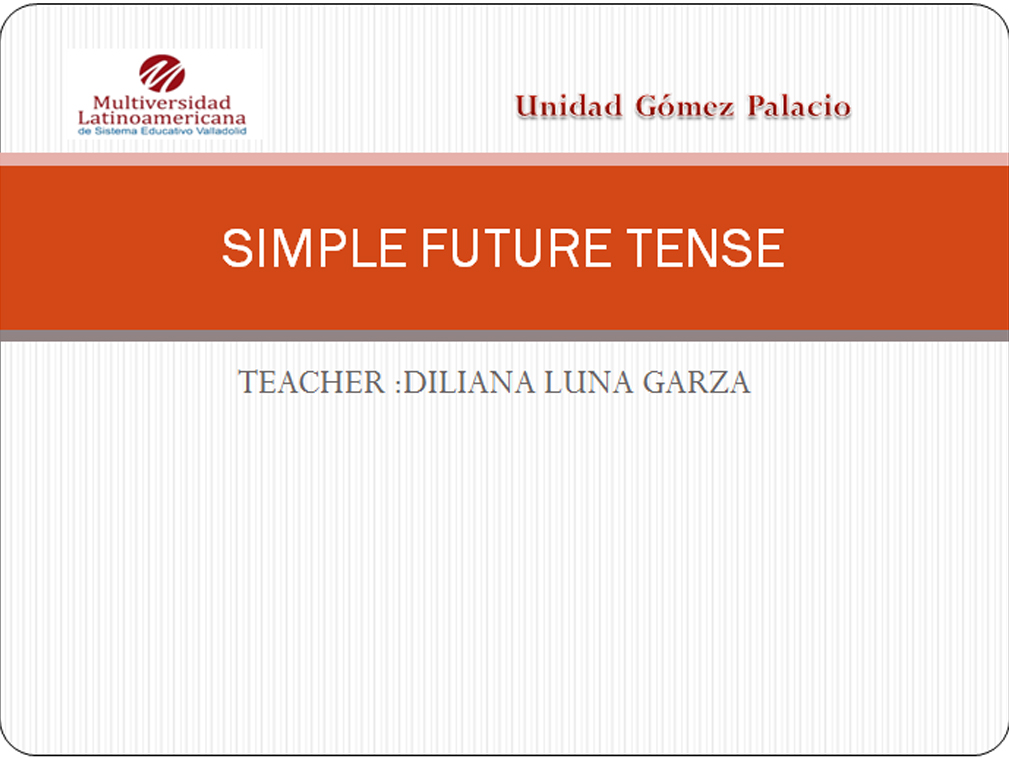 —The Simple Future tense has two differen forms in English.
---
PRESENT PROGRESSIVE
Publicado el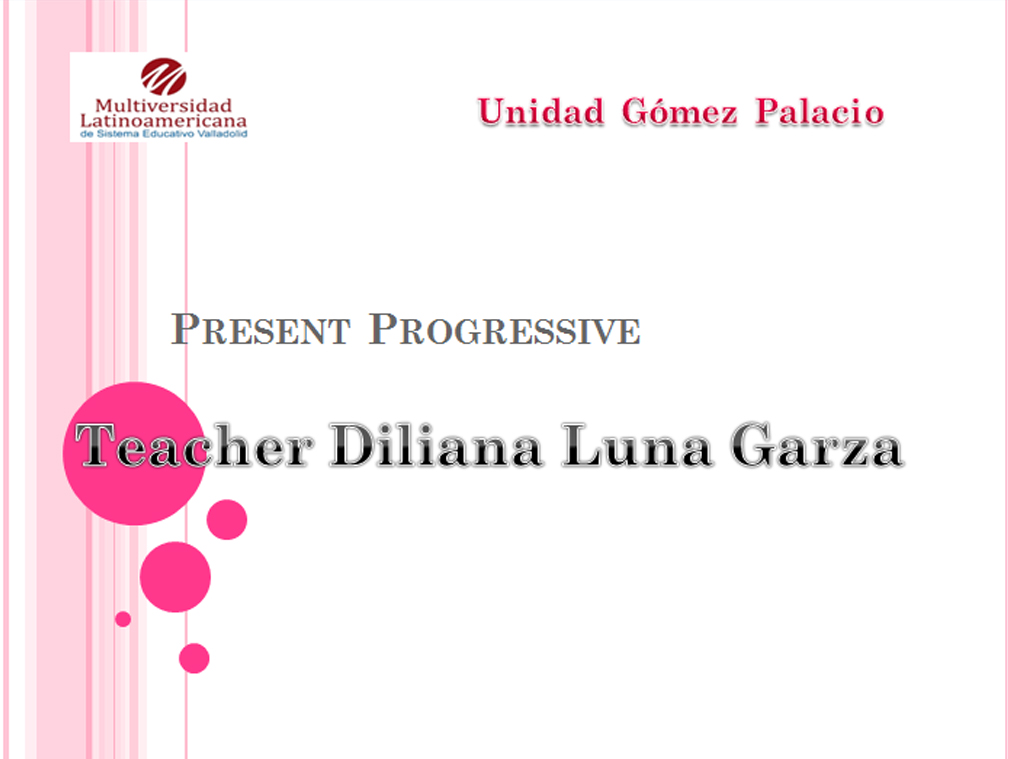 The present progressive is formed by combining the verb "to be" with the present participle. (The present participle is merely the "-ing" form of a verb.)
---
PERSONAL PRONOUNS AND POSSESIVE ADJECTIVES
Publicado el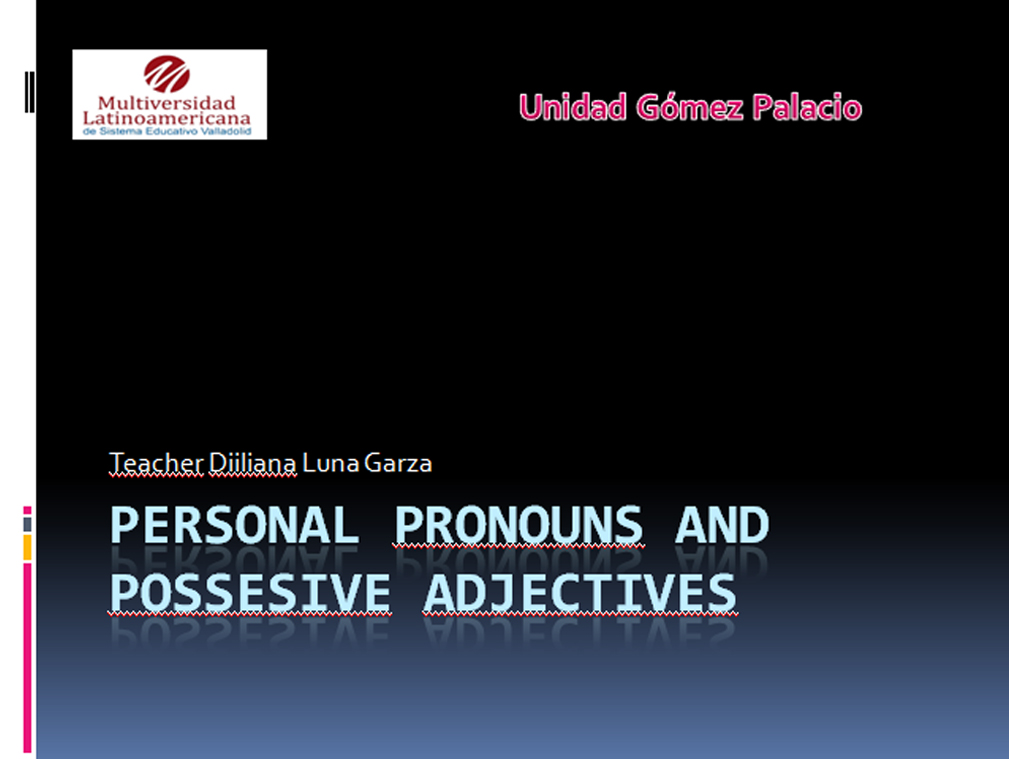 We use them depending on:
Number ( singular He, plural We)
Person ( 1st person)
Gender ( male – female)
Case (subject)
---
PERSONAL INFORMATIONABOUT YOURSELF AND OTHERS
Publicado el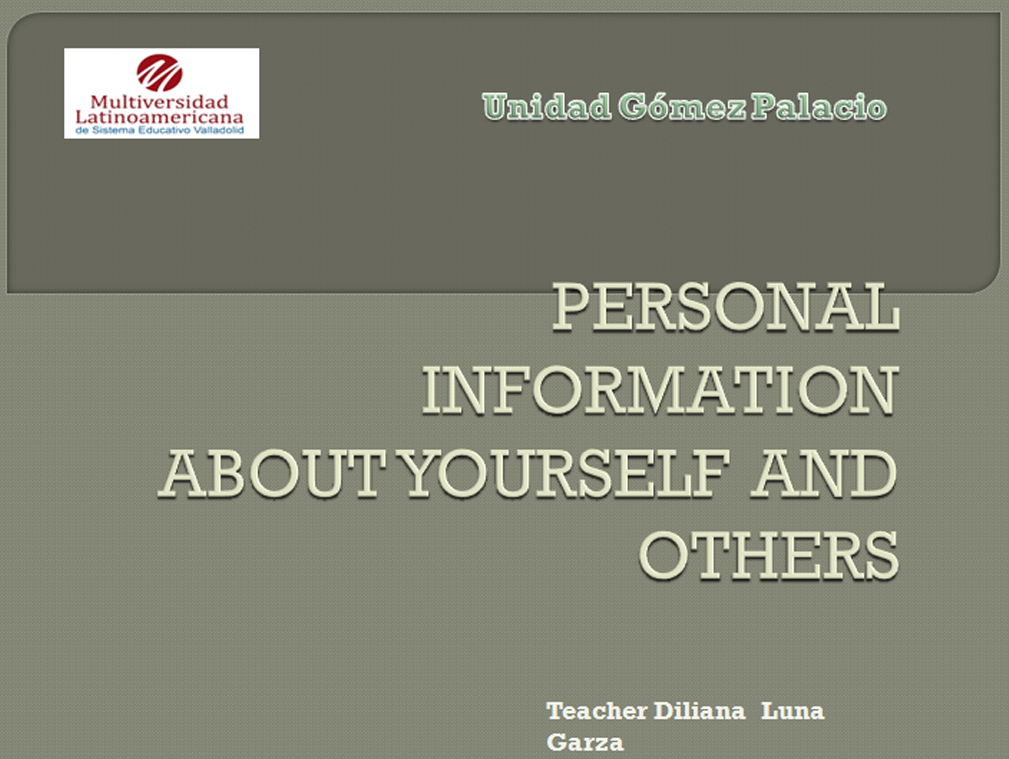 Don´t forget take notes in your notebook………
What do you do in the last vacation.
---
TECHNIQUES TO LEARN
Publicado el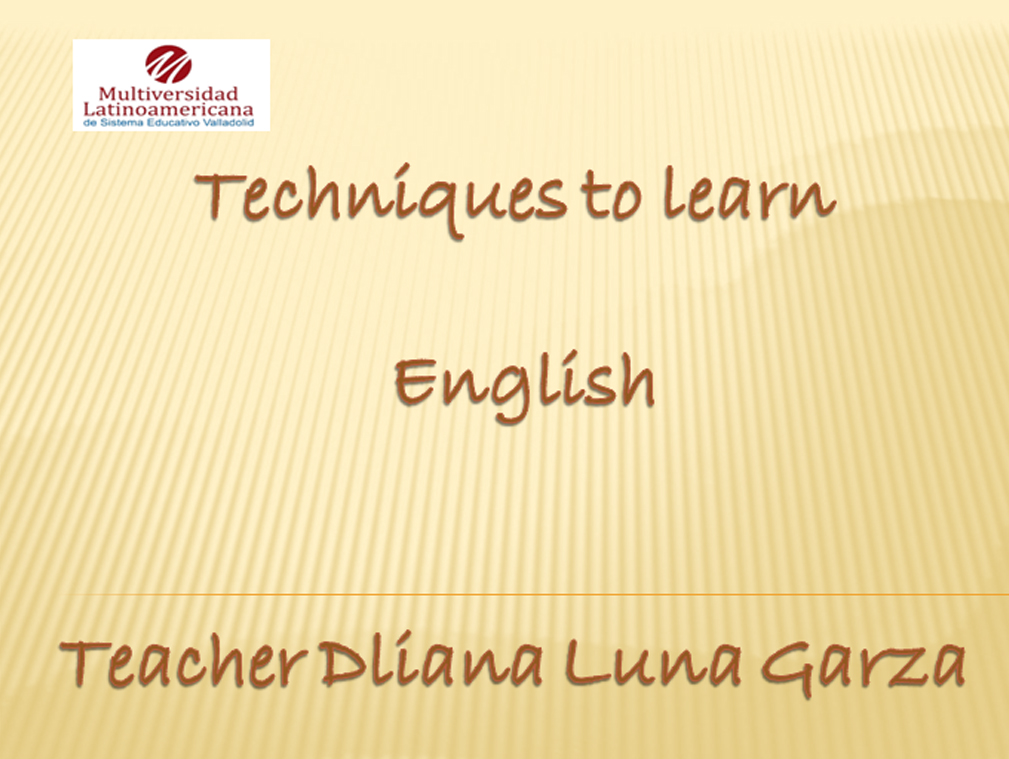 When you need or like to learn english exist different techiques.
In the next information that I prepared for you I will give some advices
---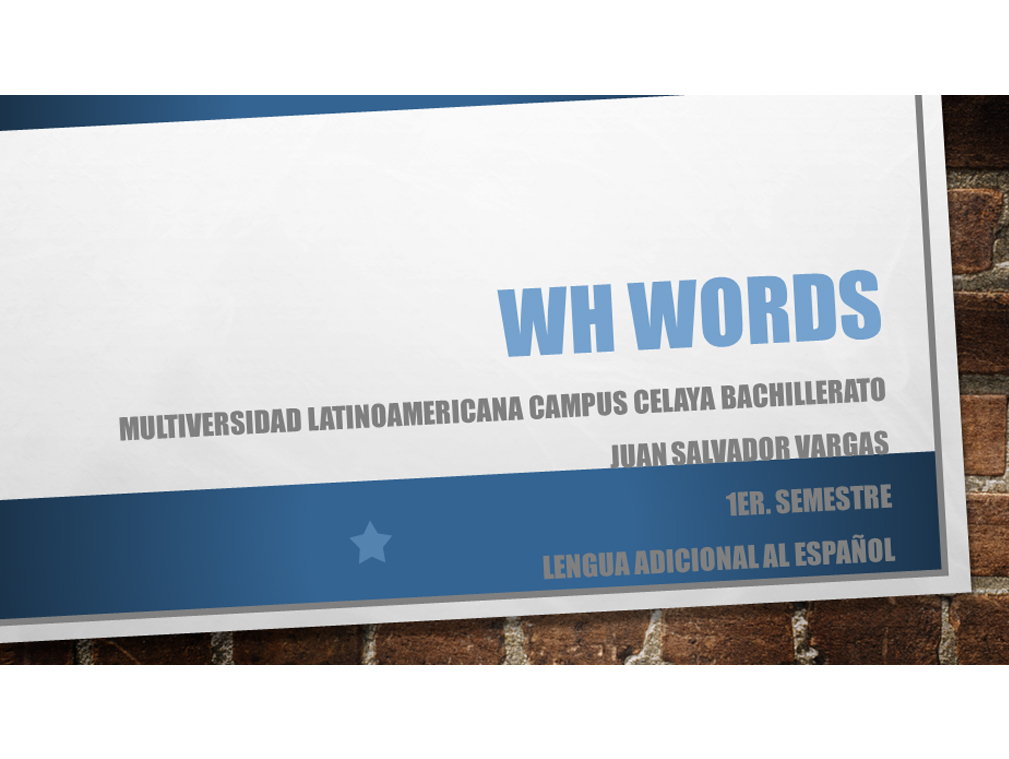 They allow us to know spcific information.
They are commonly used in questions.
Some of them can be used in normal speech too.
---
WHO ARE YOU?
Publicado el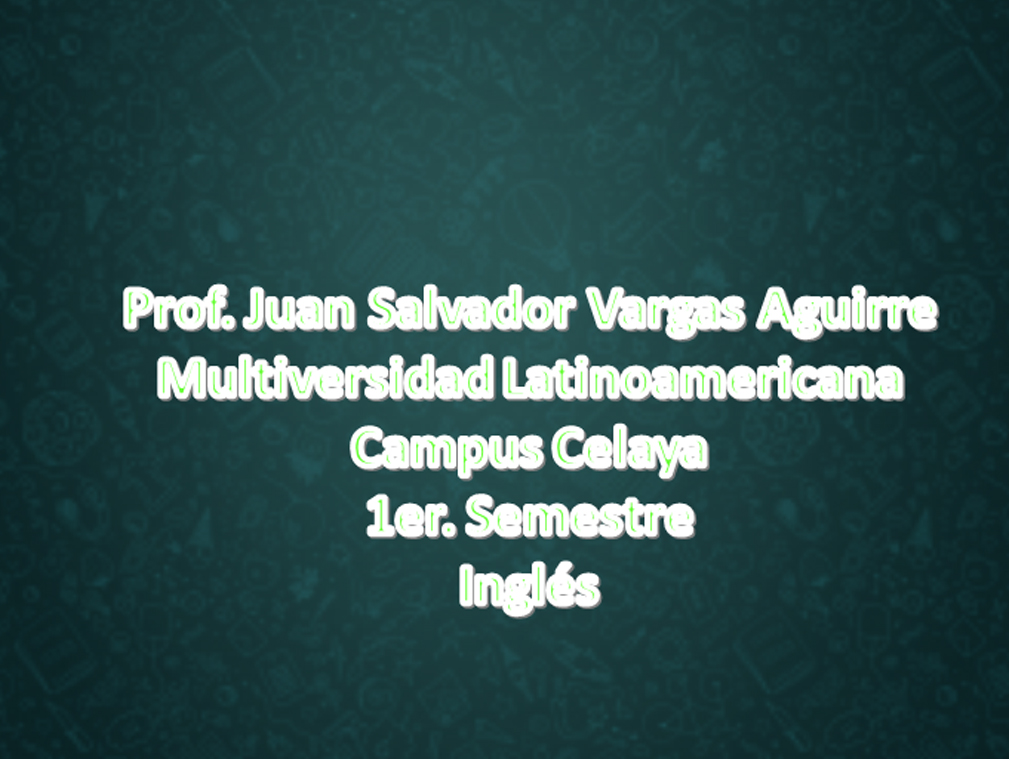 Language is used to communicate.
With language we can give and obtain general information.
We can let us know, and meet new people.
---